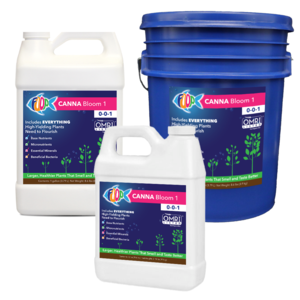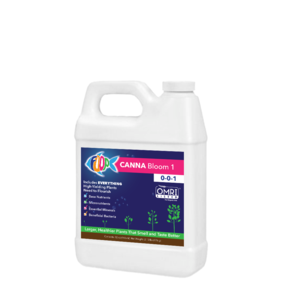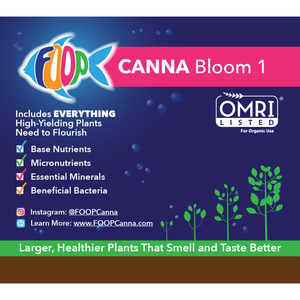 FOOP Canna Bloom 1 is an organic nutrient solution used on plants in the blooming, fruiting, flowering, or budding stage of growth in conjunction with FOOP Canna Bloom 2 and FOOP Canna Sweetener. Contains all of the potassium, calcium, magnesium, silica, critical minerals and micronutrients and beneficial bacteria that high yielding plants require to flourish in the bloom stage of growth.
Promotes the development of more fruits, flowers, and buds.
Derived largely from reclaimed fish excrement and aquaculture water (the fish swim in water rich in calcium and magnesium). Other ingredients include organic sea kelp powder and organic silica.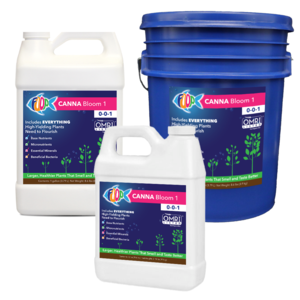 FOOP Canna Bloom 1
Sale price

$24.99
Regular price
Choose options