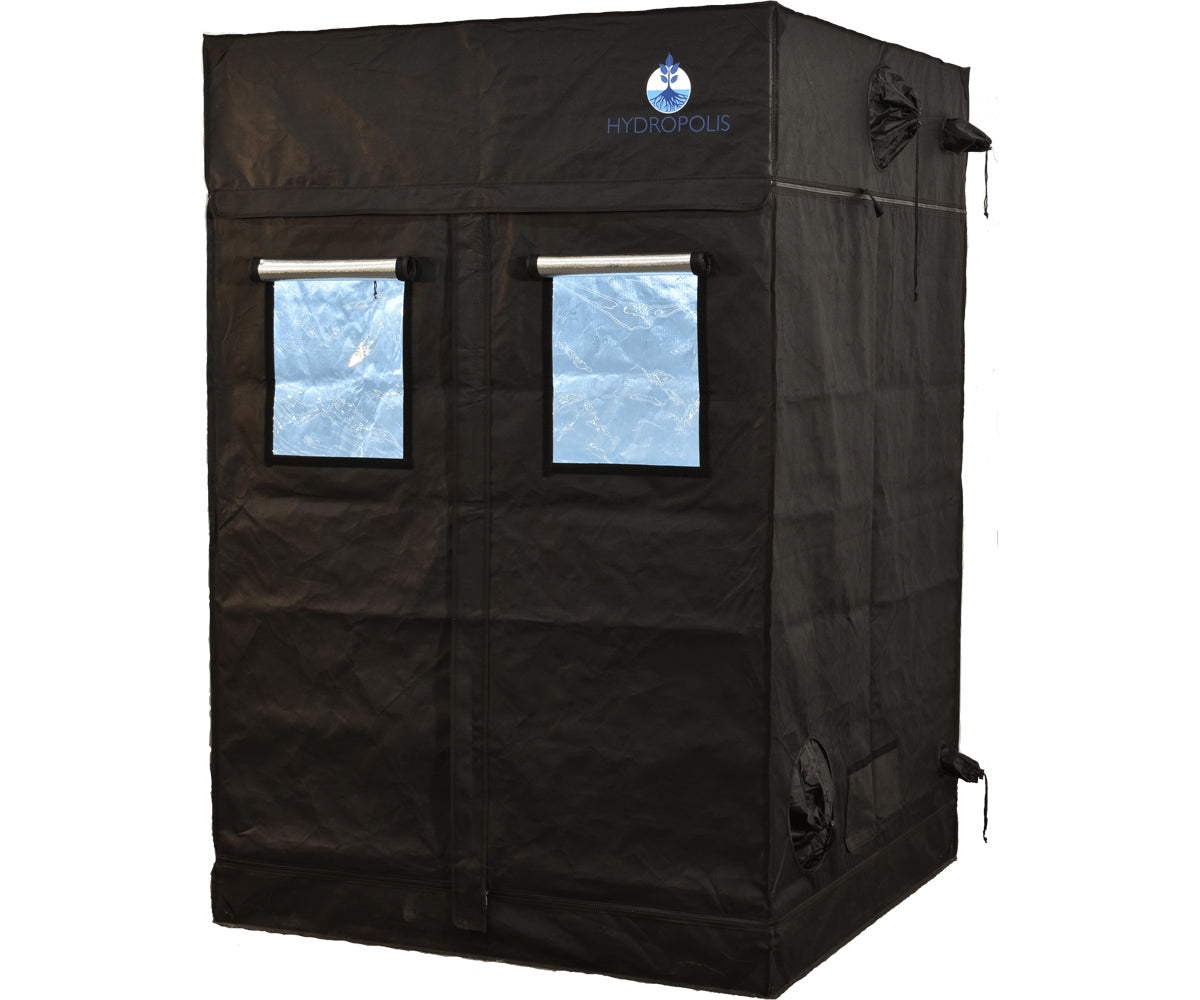 Hydropolis Grow Tent, 4x4+
Hydropolis Grow Tents have taken the best features from the tents in the market today and applied years of experience to innovate and raise the bar. With a true authentic 600D weave these tents provide tremendous durability while maintaining great value. The tent fabric is ideal:
True 600D weave
Tear proof
Always free from pinholes
Hydropolis Grow Tents offer the traditional popular sizes, but also focus sizes at 3 foot intervals to support CMH footprints. The plus sized tents are over-sized to be longer and wider which allows standard size flood trays to fit inside. This also allows space to keep your plants off the tent walls and provide them with more breathing room.
Features
100% steel frame (poles and corners) supports up to 250 pounds
Tear proof 600D Fabric
Reinforced corners prevent damage where many tents rip. 
Strongest plastic tooth zipper available in the market
Window viewing ports on all tents larger than 3 ft.
Available in 3 ft intervals to support CMH lighting footprints
Durable flood pool to keep dirt and water off the bottom poles
10" double cinching ventilation ports and 4 inch wire ports everywhere you need them.

Tent Dimensions: 53.15 x 53.15 x 78.74 inches
Box Dimensions: 6.5 x 11 x 55 inches
Net Weight: 31.3 pounds
Gross Weight: 34.4 pounds
Choose options