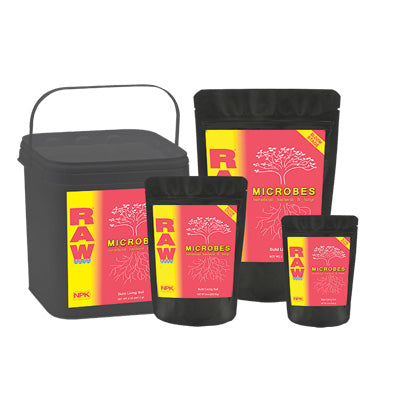 RAW MICROBES Bloom Stage
Bloom Stage MICROBES are a specific group of beneficial bacteria and fungi formulated specially for the flowering/bloom stage of plants. This variety of microbes is designed to promote nutrient availability & plant protection during the bloom stage.
Inoculate flowering and fruiting plants with high CFUs! All RAW Microbes are double tested, both the individual culture/species as well as the final blend. Tested twice to ensure accuracy and viability!
Choose options