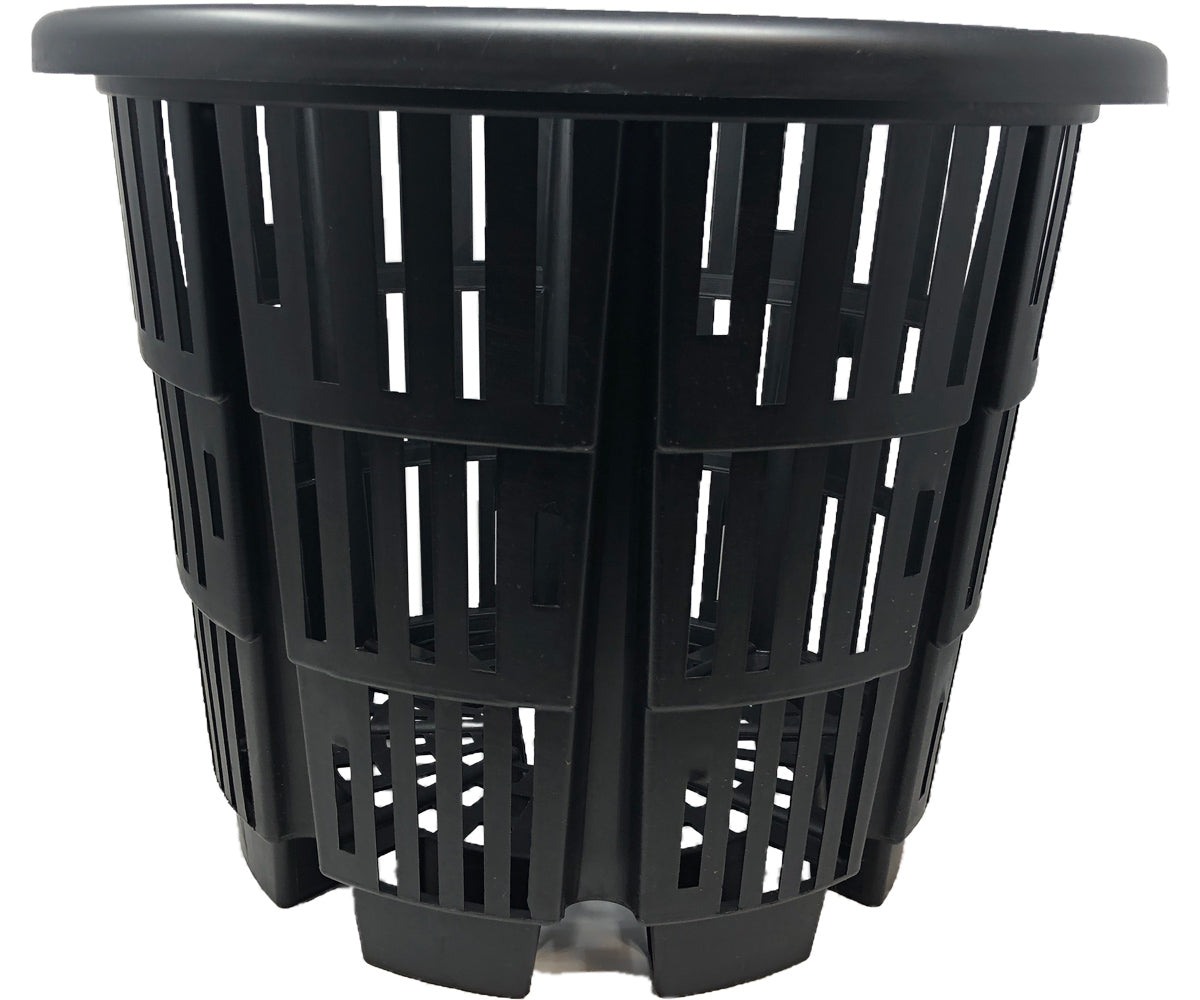 RediRoot Plastic Air-Pruning Container #15
RediRoot Plastic Air-Pruning Containers feature a slatted design that distinguishes it from a traditional solid wall container. This design reduces circling roots and provides an ideal environment for air root pruning to occur.
Air root pruning is a process where a plant's roots are pruned as they grow rather than when they are transplanted. Basically, when a root tip comes in contact with the air it is pruned, sending a signal to the plant to produce more lateral or fibrous roots.
RediRoot's design features raised feet allowing for 360-degree air-pruning helping you get the most from your plants and trees. RediRoot has a variety of additional benefits including:
Reduces and often eliminates circling roots
Airflow allows growing medium to dry evenly reducing wet spots
Increases yield
Produces a dense, fibrous root structure
Reduces transplant shock
Made from recycled materials
BPA-free and UV resistant

Product Specifications
Top Diameter 18.50 inches/47 CM
Bottom Diameter 14.41 inches/36.60 CM
Height 13.39 inches/34 CM
Volume 12.39 gallons/46.90 liters
The RediRoot Approach
Customer Feedback: My plants keep getting root rot.
RediRoot Solution: RediRoot offers 360-degree aeration. That air is great for root development and allows for your soil to dry evenly, drastically reducing the of your plants suffering root rot.
Choose options