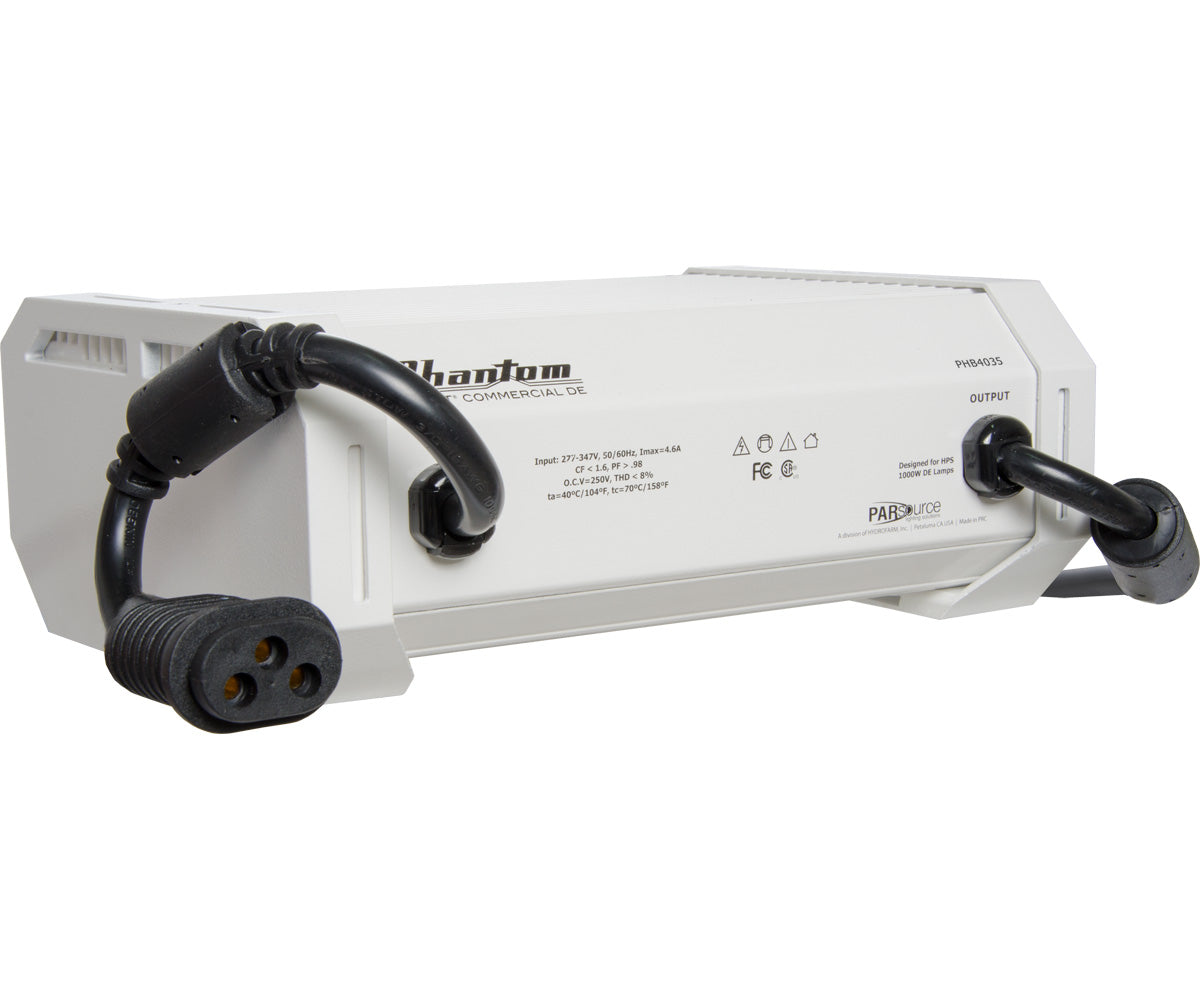 Phantom double-ended technology drives maximum PAR value! The engineering excellence of Phantom ballasts is now incorporated into our new Phantom Commercial DE ballasts. Their high-frequency design is optimized for double-ended 1000W HPS lamps, and they feature highly precise microprocessors. They are totally silent, efficient and effective.
This model, PHB4035, is capable of 277V and 347V operation, is generator-ready and FCC-compliant, and comes with instructions and an 8-foot power cord (with bare wires; 277V and 347V plug options are available from Hydrofarm). 
FEATURES:
High-precision microprocessor control
Robust commercial design
Superior reliability
Internal RF shielding
Patented ignition control
Auto-restrike feature protects valuable lamps from damaging power interruptions
Cooling fins for maximum heat dissipation
Suitable for use in damp locations
Comes with 8' hard-wired power cord (no plug installed) 
1000W output
FCC-compliant
CSA-certified
Please note that this model does not have wattage output control (dimming) and is not PX1-compatible.

Remote (detached) use of reflectors with Phantom ballasts from the 40 Series line should only be done with Hydrofarm brand reflectors having a built-in 15' cord. The use of additional lamp extension cords, plug adapters, and non-Hydrofarm reflectors may not work with Phantom ballasts in remote applications.
Choose options